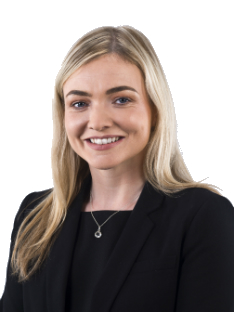 23 May 2019
There has been much in the news in recent days about the lack of redress available for victims of Historical Abuse, following the failure to implement the findings of Historical Abuse Inquiry in 2017.
The Inquiry found that there had been widespread abuse in children's homes and residential institutions in Northern Ireland between 1922 and 1995. The Chair of the Inquiry, Sir Anthony Hart, recommended compensation for survivors as well as a memorial and a public apology.

Sir Anthony Hart stated that a tax-free lump sum payment should be made to all survivors, including in homes and institutions that were not covered by the inquiry. At the time he noted that some of the victims had died without any redress, describing this as "inhumane". He recommended a tax free lump sum of between £7,500 and £100,000 should be paid to victims. It was further recommended that for any victims who had died, their families should receive 75% of the amount they would have been entitled to.

However, this matter was not progressed when the power-sharing Institutions in Northern Ireland collapsed within days. Some two years later, victims have still not received a penny. This has rightly caused public outrage as many victims continue to suffer severely as result of the abuse they endured, without redress and justice, and further victims have since died.

It is worth noting that as an alternative, victims can consider pursuing a claim for compensation through the Courts.

Francis Hanna & Company has experienced solicitors dedicated to helping victims of child abuse pursue claims for compensation where the abuse has taken place in schools, care homes, the church or similar institutions.

We understand the delicate nature of claims brought by victims of physical or sexual abuse, and how important it is to be able to talk about your case in confidence to people who are experienced in dealing with such matters sensitively and discretely, with the reassurance that your anonymity will be protected at all times.

In addition to the recovery of compensation we can also assist in securing counselling and support, together with expert medical help as appropriate.

Some people think that because the abuse happened so long ago it is too late now to do anything about it. Regardless of the time since the abuse happened, it is worth contacting Francis Hanna & Company as we may be able to bring a child abuse claim against the person who abused you, or the organisation that employed your abuser.
We are on hand to compassionately and confidentially advise about the possibility and merits of making a claim in respect of any historical abuse matter. We will never rush you or put you under any pressure to pursue a claim. If you or someone you know has been the victim of historical child abuse, please telephone us for further information or for a free, no obligation discussion on 028 9024 3901 or contact us online using the contact us form.