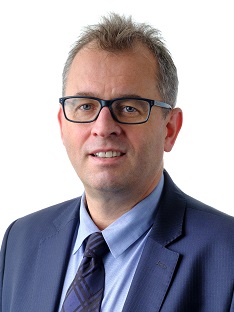 28 April 2020
The current pandemic has wide reaching implications in the area of personal injury law and as such the landscape is developing at a tremendously fast pace.
Since our last article on Covid-19 related personal injury matters, there have been a number of important developments.
Last week, it was widely reported that whilst the NHS may face billions in compensation claims arising from the current pandemic, the Medical Defence Union has asked the government debate immunity for medics from legal claims.
Gordon Dalyell, President of the Association for Personal Injury Lawyers has responded as follows:

"It is not appropriate to have a speculative discussion about suing the NHS while it is in the middle of a crisis." Furthermore, he commented that it would be "quite wrong" to "support a measure to deny the right of a family suffering a loss, for example, to question decisions about their loved ones care" and to "speculate about whether the profession will make allowances for the current circumstances, given that currently it has staff battling on the front line to protect patients and themselves while dealing with a rising death toll."
On Monday of this week, it was announced that a life assurance scheme is being launched to introduce a £60,000 "Death in service" payment for any health worker who die as a result of Covid-19 in their essential front line work.
Announcing the Scheme, Health Secretary Matt Hancock said that he feels "a deep personal sense of duty" to any family member in these circumstances. He added: "nothing replaces the loss of a loved one but we want to do everything we can to support families who are dealing with this grief."

Whilst this development is welcome, it is important for families to know that in the unthinkable circumstance where a loved one dies and the responsibility rests with their employer, such families will have the right to obtain their own independent assessment of such claims with the benefit of legal advice.
In a separate matter this week, there has been an announcement that limitation dates arising in personal injury cases in the midst of the current pandemic, will be paused from 24th April and will be reviewed again on 18th May. Again, this is another very welcome move which will assist firms who find it difficult to get legal proceedings issued particularly when offices are closed and staff are working from home.
It is vital that you have access to an experienced practitioner during these uncertain, unprecedented times.

For advice on any personal injury matter, relating to Covid-19 or not, please contact our Senior Partner, Martin Hanna, by phone 028 9024 3901 or email mhanna@fhanna.co.uk