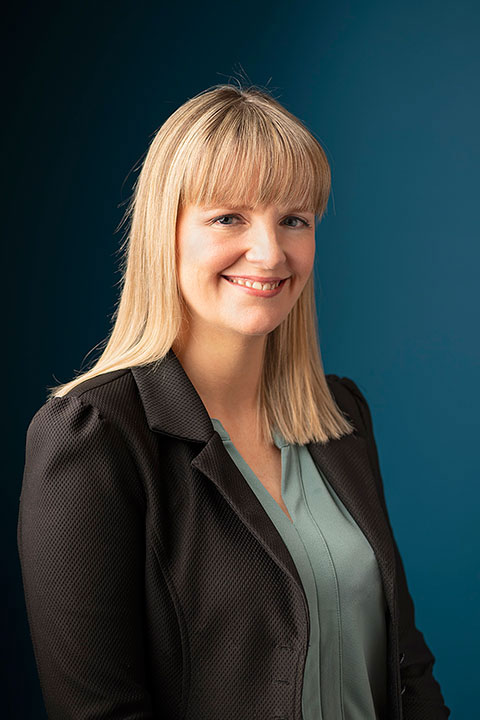 25 April 2022
Today marks the start of National Stalking Awareness Week 2022 which runs from Monday 25th April 2022 to Friday 29 April 2022.
Many people associate the notion of stalking as something experienced only by those in the public eye and not by ordinary people in their ordinary lives. However, according to the National Stalking Helpline, approximately 45% of people who contact them are being stalked by people they have previously been in a relationship with, while a further one third will have had some prior acquaintance with their stalker.

What is stalking?

There is currently no legal definition of stalking, though it is generally seen as behaviour which is persistent and unwanted, and which causes the victim to feel frightened, anxious and distressed. This persistent and unwanted behaviour can take many forms, including the following:-
Following, observing and spying on someone.
Non-consensual communication, such as repeated phone calls, emails, text messages, and unwanted gifts.
Showing up uninvited at the victim's home school, or work.
Driving past the victim's home or work.
Burglary or robbery or criminal damage of the victim's home, workplace, vehicle or other property.
Threatening the victim, their family, or even pets with violence.
Harassment of people associated with the victim (e.g. family members, partner, work colleagues).
Physical and/or sexual assault of the victim.
Cyber stalking – i.e. conduct or communication via electronic devices which are intended to distress or harass the victim – for example, sending or leaving unsolicited material/gifts, graffiti, and/or messages on social networking sites.
Is stalking a criminal offence in NI?

Stalking was made a criminal offence in England and Wales in November 2012. In Northern Ireland, no legislation currently exists dealing specifically with stalking and making it a stand - alone criminal offence, however on 22nd February 2022, the Protection from Stalking Bill passed its Final Stage at the Stormont Assembly. This legislation will introduce the following changes:-
Stalking will become a criminal offence carrying a maximum prison sentence of 10 years and would apply where there have been two or more occasions of stalking behaviour that causes a person to suffer fear, alarm or distress.
Stalking Protection Orders will be able to be applied for by the Police on behalf of a person at risk of stalking. A Stalking Protection Order could be made by the Court if it appeared that a person had carried out acts associated with stalking or posed a risk of stalking to another person, and if there was reasonable cause to believe an Order would be necessary to protect other people from such risk.
Victims of stalking will be able to avail of special measures assistance when giving evidence at Court, such as the use of live links or screens at Court.
How can I protect myself if I am being stalked?

The introduction of legislation governing stalking will be readily welcome in Northern Ireland. In the meantime, there are legal remedies in place to protect those who are being stalked or harassed:-
Civil Injunction
The Protection from Harassment Order (NI) 1997 provides a victim with the ability to apply to the Court for a Civil Injunction against their stalker. This remedy can be used where the victim and perpetrator are not related to one another via blood or marriage and indeed even if the perpetrator is not known to the victim. However, in order to make an application for a Civil Injunction, there must be evidence of two separate incidents of harassment.
Non Molestation Order
Under the Family Homes and Domestic Violence Order (NI) 1998, if a victim and the perpetrator are deemed to be 'associated persons', then the victim has the option of applying for a Non-Molestation Order against the perpetrator. In general terms, the parties are deemed to be 'associated persons' if they are family members, have lived together in a familial relationship or have a child together. If a Non-Molestation Order is granted by the Court, the perpetrator cannot molest, harass, pester, use or threaten violence against the victim.
Civil Injunctions and Non-Molestation Orders will continue to provide victims of harassment and/or domestic abuse with a private route to obtaining legal protection. However, the creation of the stand-alone criminal offence of stalking will undoubtedly give greater powers to the police in tackling complaints of stalking and will allow for more appropriate penalties to be imposed on perpetrators via our Courts. This will be a significant development in the law governing domestic abuse and harassment in our jurisdiction
For advice and assistance in relation to securing protection from stalking or domestic abuse, please contact Karen Connolly via email at kconnolly@fhanna.co.uk or by phoning our office on 028 9024 3901