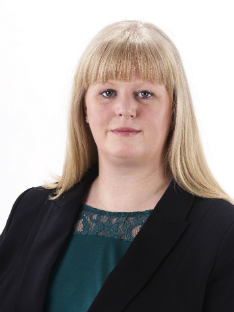 23 June 2015

You've been looking for months and you've finally found your ideal property. You've made a bid via the estate agent and it has been accepted. You've been to see a financial advisor and you've been accepted for a mortgage. Now it's time for you to appoint a solicitor for your purchase and you're told it may be another six to eight weeks before you get your keys! What does your solicitor do in this time?

What does the solicitor do in this time?

Your solicitor's primary job is to protect your interests and make sure that the title deeds under which you will own the property are all in order.
We read all the title deeds which may consist of hundreds of pages and date from the nineteenth century to make sure there is nothing onerous like rights of way or covenants restricting your use of the property.
We check maps of the property and make sure the boundary is correct.
We review any survey reports you or your lender obtain.
We ensure that you are connected to a mains sewer, or that the necessary consents are in place for a septic tank, and that you have access to a public road.
The Seller's solicitor sends pre-contract enquiries, searches and property certificates for us to make sure that the necessary planning permissions and building control documents are in place.
We liaise with you and your mortgage provider about any issues which you should be aware of before you buy. If there are any service charges or ground rent we ensure that they are paid up to date by the seller.
Once we are satisfied that everything is in order and any problems have been resolved, we will report to you on the property, and ask you to meet us to sign the contract. We then obtain the necessary funds from you and your lender for the completion.

When can I move in?

The date of completion is the date you get the keys to your new home! You will be moving in and picking out wallpapers, but our job is not finished yet. After completion we deal with the registration of the property in your name.

To be done thoroughly and correctly these matters take time. A little time invested now should ensure that when it is your time to sell the property the transaction proceeds smoothly.

When you are told the matter is with your solicitor rest assured that your purchase is being well looked after and your solicitor will be in touch to allow you to get your keys as soon as possible.

What should I look for when choosing a solicitor?

There really is no place like home, though the process of buying or selling property is undoubtedly stressful. So when choosing a solicitor to carry out your purchase or sale, check with them that they will:
Provide a detailed estimate of costs to assist with budgeting.
Give you a realistic time frame in which the work can be done.
Explain the entire process from the outset, warning of possible pitfalls and providing practical solutions to minimise any difficulties which may arise.
Respond quickly to any queries you may have.
For further information or for a free, no obligation discussion, please contact Ruth on rflinn@fhanna.co.uk or call 028 9024 3901.

Happy house hunting!